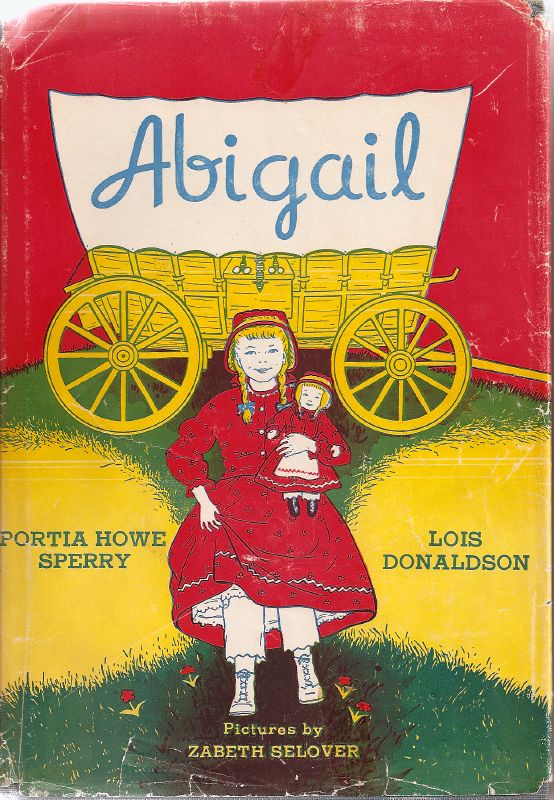 Dust Cover of the early Abigail Book
Abigail was written by Portia Howe Sperry in 1938. Portia's love of books gave her the idea to combine a book with the doll. The original book had colorful illustrations by Zabeth Selover.
The story, set in the 1830's, is of the Calvin family moving from Kentucky to Brown County in pioneer times. Susan Calvin and her doll, Abigail, tell of their adventures.
The Calvin name was used because it was an old name in the county at that time.
This children's book was read in many class rooms and was held in many libraries around the country. It is currently published by the Indiana Historical Society in Indianapolis and is sold in their gift shop or online.