The Hills of Brown County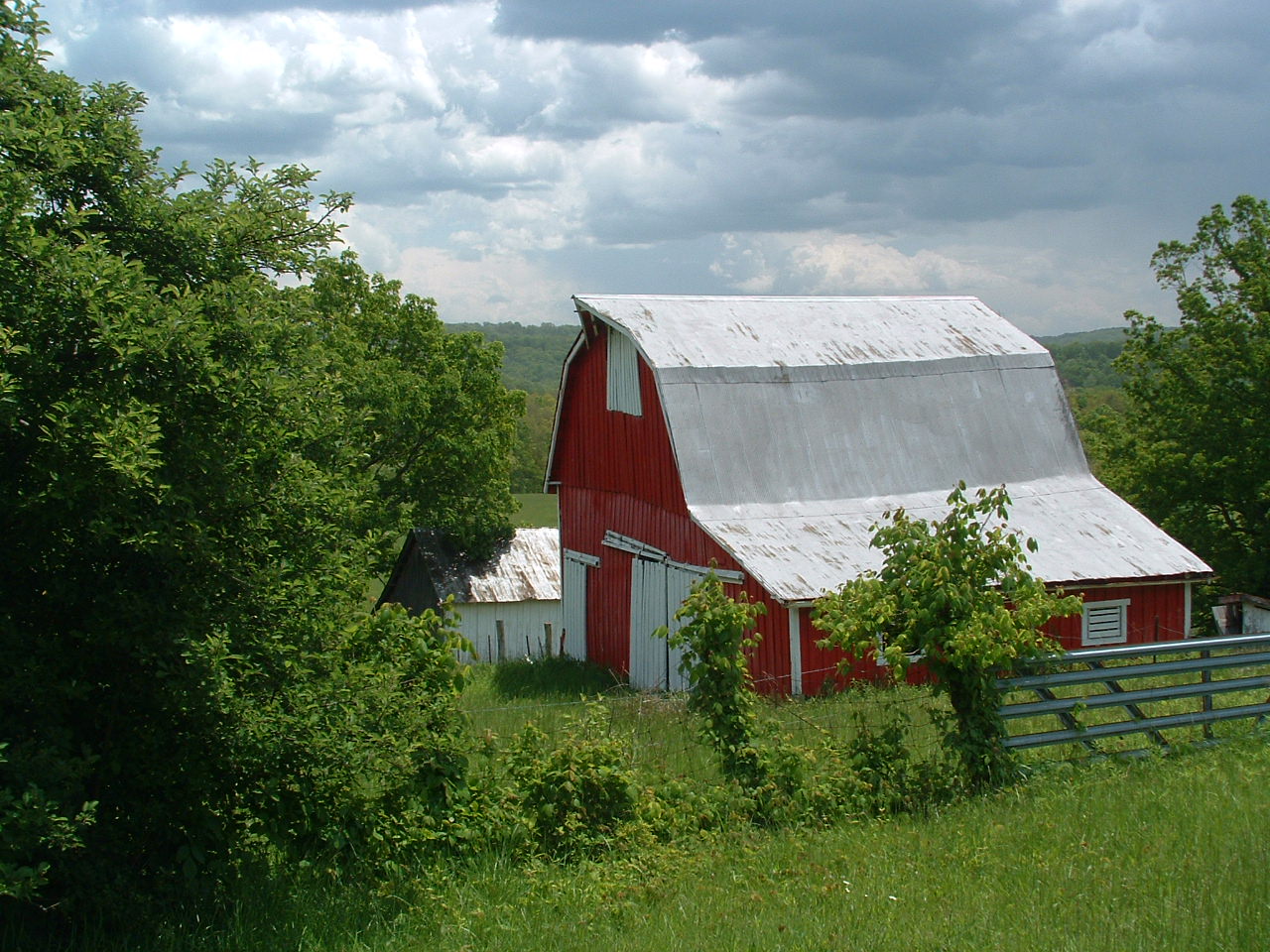 Brown County is known for it's scenic beauty with it's rolling hills. These tree filled hills, due to a glacial ice age, are known to some as "the little smokies" or Peaceful Valley. The fall colors, at every turn, can be breathtaking. The spring orchards bring many to Nashville.
Many come to the hills to find a home away from home or to find their first home. They want the simple life free from the hustle and bustle of the urban areas. They see those real "little log cabins in the lane" and the covered bridges. They find places called Gnaw Bone, Bear Wallow, Greasy Creek or Bean Blossom.
The hills were isolating in the past century which caused many to become creative out of need. Craft people were born out of the forested hills. The wood and clay were there to be utilized for furniture and pottery. People were innovative out of necessity.
It is thought that artists began painting the hills in the late 1800's, but T.C. Steele was one of the first to move to Brown County to live in 1907. This impressionist artist of "the Hoosier Group" still has a home standing in Brown County at the T. C. Steele State Historic Site. Many others followed such as Adolph Shulz, Will Vawter, Dale Bessire, Lucie Hartrath, Marie Goth, and Ada Shulz to name a few. Frank Hohenberger was a photographer of the period and sold many pictures to newspapers and magazines. You may find examples of this art work under the link, Brown County Art.
The artists and the Indiana natives brought together a unique blend that makes Brown County and Nashville what it is today. Steve Miller, Dale Bessire's grandson, said it was a "special blend of art, humor, and folk wisdom".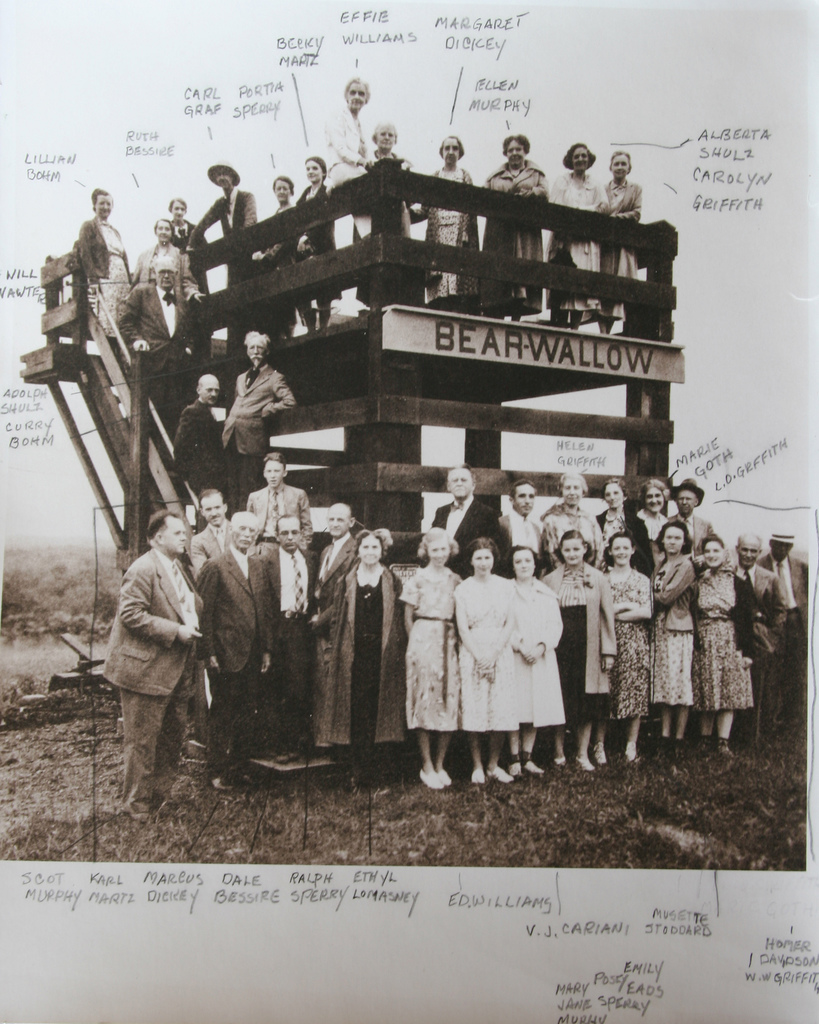 Brown County Artists
Photographed by Hohenberger